Really with pictures like these no words are needed.
Both hats are new to the shop and I am very excited about both of them:) Gorgeous gorgeous yarn---> I heart it:)
"Going Green" New Chinstrap Helmet Hat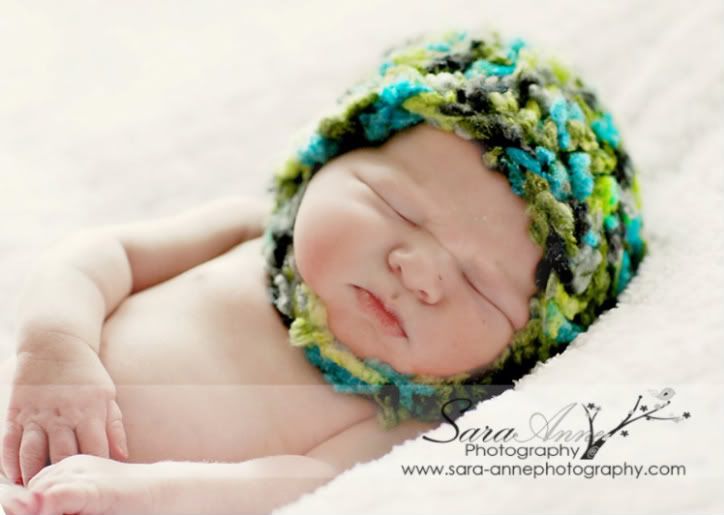 I love this yarn; Colorful and chunky! Strap comes with a button so it can be adjustable for all newborn sizes:)
"Blue Moon"
Made with one of my favorite yarns; a beautiful Alpaca blend. It is super soft, a tad fuzzy, and perfect for the newborn noggin:) It is a "Pixie Style" hat, so it has that cute little point in the back.
Thanks to
Sara-Anne
for more gorgeous images, they never cease to give me baby fever;)