Don't let these smiles fool you, they have been sick for weeks and things are slow moving over here. Lots of cuddles, and naps. (and late late nights to get work done)..little outdoor excitement. And therefor the bathtub has been as exciting as going to Disney World.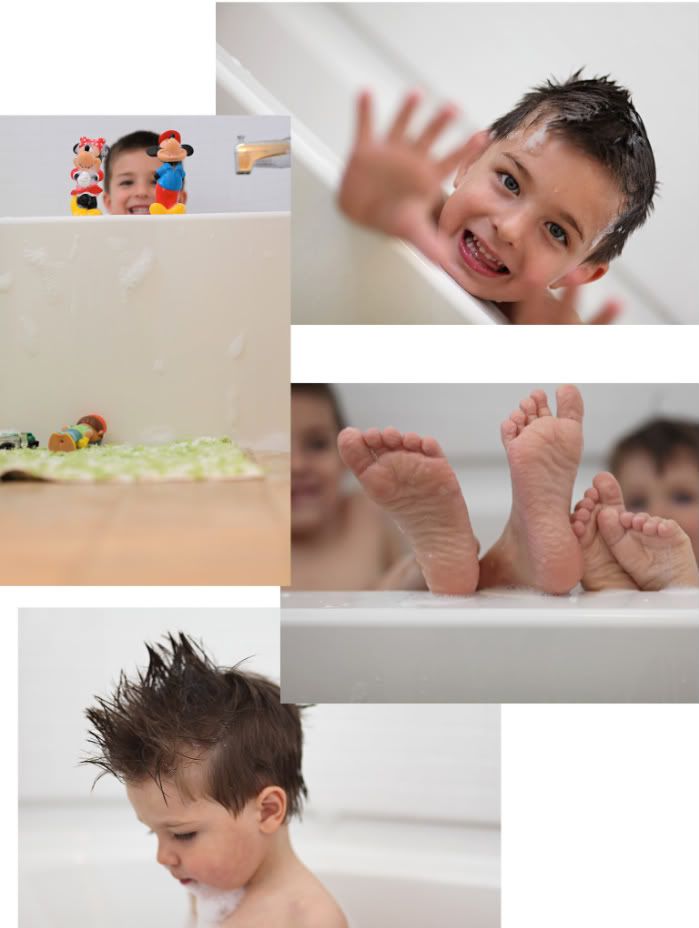 We are excited to have life back to normal. Convincing the kids that the bathtub is an exciting adventure will only
last
so
long....
*wink* :)
How do you cope with a house full of sickos?